Parkville Plus – Research Seminar Series #3
Monday, 16 May, 2:00 pm

–

5:00 pm

AEST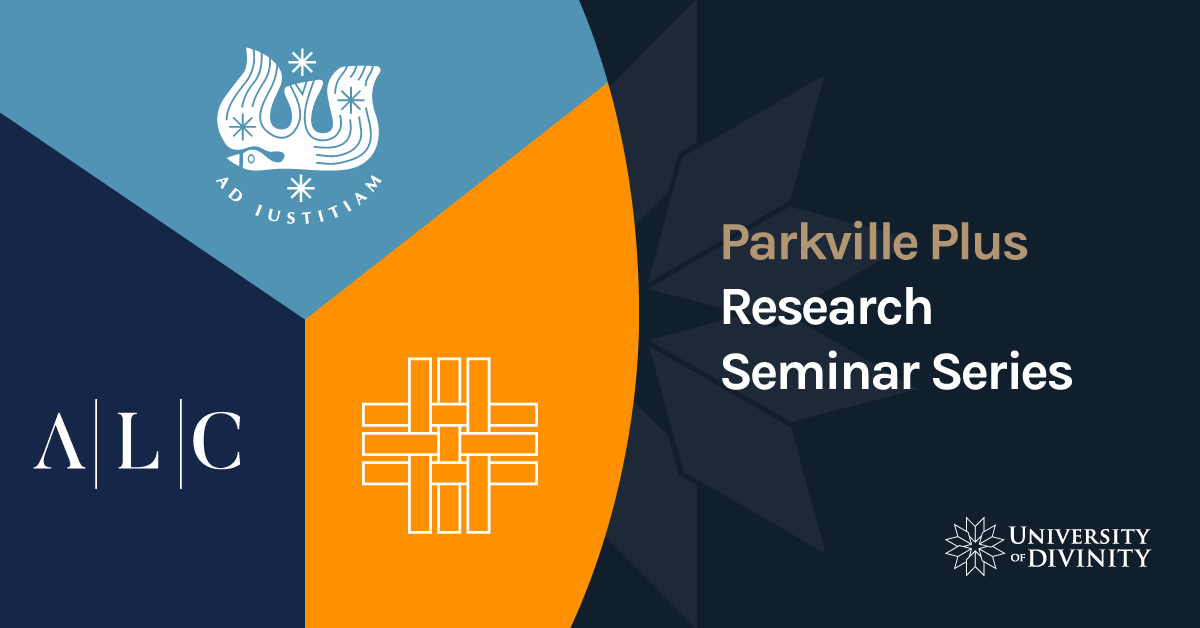 Join us in person or by Zoom for the third Parkville Plus Seminar of 2022.
The afternoon includes three presentations, time set aside for discussion and announcements, and (for those gathering in person) some light refreshments.
A downloadable brochure of the event is available here.
Event details
When:
Monday 16th May 2022, 2pm-5pm AEST
Where:
In person at Pilgrim Theological College (Parkville)
as a Zoom hub at Australian Lutheran College (North Adelaide)
from home on Zoom using the link below
RSVP: 
Please RSVP by Thursday 12th May to Darrell Jackson djackson@whitley.edu.au.
Papers
A Theology of Creation in and for the Anthropocene
2.00 – 2.45pm Dr Mick Pope, Professor of Environmental Mission , Missional University
Never before has human activity posed such a real or potential threat to the viability of our planetary home to sustain life. This leads climate scientists and others to characterise this current era as the Anthropocene. Our theologies of creation need to continue wrestling with the implications of the Anthropocene.
Moana: An Oceanic view of creation through the Moa
3.00 – 3.45pm Rev Dr Brian Fiu Kolia, Lecturer Old Testament Studies/Hebrew Bible, Malua Theological College
Indigenous origin narratives pre-date the arrival of the Christian gospel and the creation narratives of Genesis. In paying closer attention to indigenous creation narratives, we mirror more closely the missionary chronology whereby Christian accounts of creation encountered pre-existing Indigenous narratives of creation across Oceania.
Creation and Tian
4.00 – 4.45pm Rev Dr Xiaoli Yang, Honorary Research Associate, Whitley College
Chinese cosmology has long designated Tian (Heaven, 天) as a special place for the divine. Following an introduction of various understandings of Chinese Tian, the presentation discusses the nature of Tian in three aspects – the transcendent, the moral, and the intrinsic – in dialogue with a Christian understanding of creation that alludes to the Creator, Jesus Christ, and imago Dei.
I will argue that a contemplative stance in a spirit of hospitality, humility, honesty, and discernment may help to build, or recognize, already-existing bridges between two vastly different traditions.
Zoom Meeting details
Meeting ID: : 821 3956 2677 | Passcode: 774502
Zoom link: https://divinity.zoom.us/j/82139562677?pwd=VkZRTW5seEdPZ2xSSUtXbTdVclcxQT09