Online Book Launch | Christian Doctrine: A Guide for the Perplexed by Geoff Thompson
Wednesday, 10 June 2020, 7:00 pm

–

8:00 pm

AEST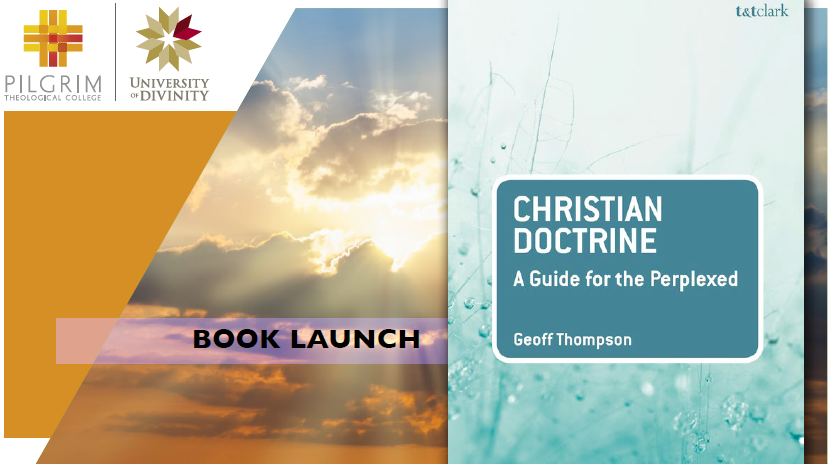 Join Rev Associate Professor Geoff Thompson, Coordinator of Studies: Systematic Theology at Pilgrim Theological College in the University of Divinity, for the online launch of his new book 'Christian Doctrine: A Guide for the Perplexed'.
This book introduces Christian doctrine and its many functions in the church. A series of case studies and engagements with contemporary scholarly debates provide the reader with a practical understanding of doctrine and the truth its confesses.
The book will be launched by Dr Michael Mawson, Senior Lecturer in Systematic Theology and Ethics at United Theological College, and chaired by Rev Associate Professor Sean Winter, Head of College, Pilgrim Theological College.
For more information about the book, visit: https://www.bloomsbury.com/au/christian-doctrine-9780567673336/
Following the book launch, join us for an informal 'chat' on a Zoom Meeting for a chance to catch up with other participants. Further details will be provided to you during the Webinar.
Register to attend the online launch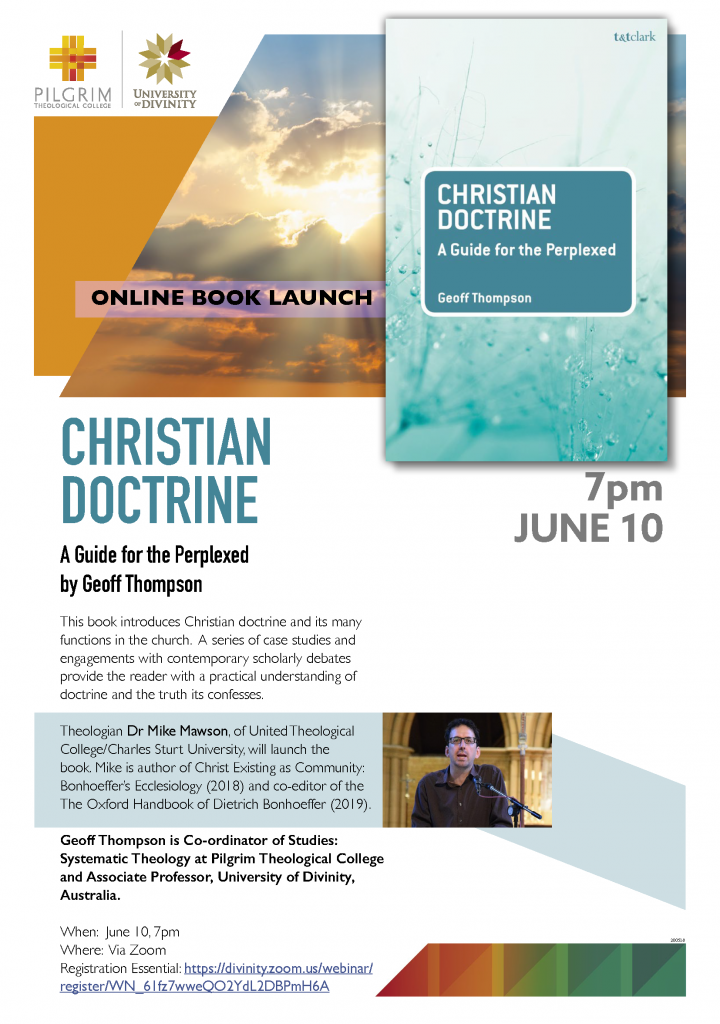 Pilgrim Theological College is an ecumenical college of the University of Divinity, operated by the Uniting Church Synod of Victoria and Tasmania. Pilgrim's courses offer a community of learning, formation and discipleship, inspired by the richness and strength of theological education across the traditions of the Uniting Church and the commitment to ecumenical theology and formation from the United Faculty of Theology.