Online event series: Creating a just synodal Church
Wednesday, 10 August

–

Wednesday, 31 August

$22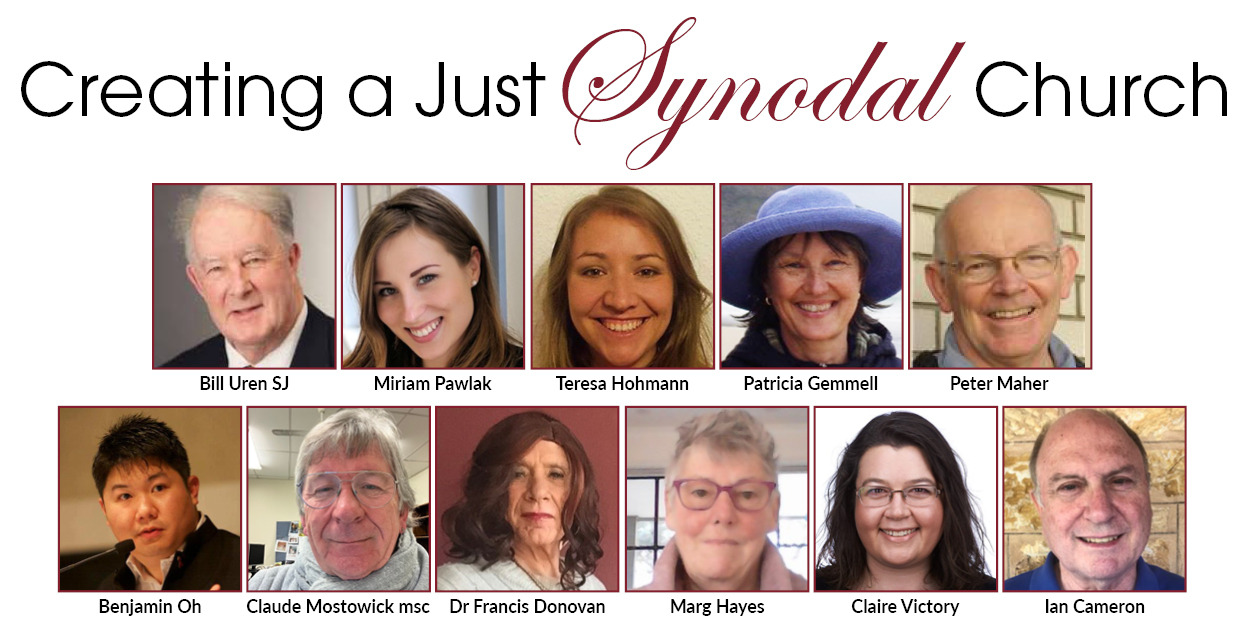 A series of Zoom events addressing Inclusion in the Church presented by Garratt Publishing and Yarra Theological Union
Join us over four Wednesday evenings in August as we focus on synodality, governance, and leadership of the Church in the context of Church inclusion.
As the official Plenary process moves to a new phase, there is much work still required to create a just, synodal Church; a Church where all are included equally and inclusively.
You'll hear from an outstanding line-up of local and international experts offering insights post the Plenary's second assembly, the ongoing work required as we move towards the Pope's Synod of Bishops, and insights from the German Synodal Path.
In this, its 50th year of Theological Education, Yarra Theological Union – along with the Australasian Coalition for Catholic Church Reform and Garratt Publishing – invite you to attend this series of ground-breaking, crucial zoom webinars as we journey together towards a just, synodal Church.
Event details
When: Wednesday Evenings – August 10, 17 ,24 & 31
Time: 7:30-9:00pm (AEST)
Where: Online via Zoom
Cost: $22.00 incl. GST (covers all four sessions). Excludes TryBooking fee.
Bookings: via TryBooking
Concessions may be available, contact sales@garrattpublishing.com.au
Session details
WEDNESDAY 10  AUGUST, 7.30-9.00pm
A Just Synodal Church
Bill Uren SJ: Scholar-in-Residence at Newman College at the University of Melbourne.
Miriam Pawlak: International Coordinator for the German Synodal Path.
Teresa Hohmann: International Coordinator for the German Synodal Path.
WEDNESDAY 17 AUGUST, 7.30-9.00pm
Women in a Just Synodal Church
Patricia Gemmell: Member of the National Leadership Team of the Grail in Australia.
Peter Maher: Retired priest and editor of The Swag.
WEDNESDAY 24 AUGUST, 7.30-9.00pm
LGBTQIA+ Inclusivity in a Just Synodal Church 
Benjamin Oh:  Founder and co-chair of Rainbow Catholics InterAgency for Ministry.
Claude Mostowick msc:  President, Pax Christi Australia.
Dr Francis Donovan OAM: A non-binary transgender person with a background advocating for recognition, inclusion, and participation of all LGBTQIA+ Catholics in the Church.
Marg Hayes: Co-ordinator of Catholic HIV/AIDS Ministry.
WEDNESDAY 31 AUGUST, 7.30-9.00pm 
Post Plenary Council, pre-synod on Synodality
Claire Victory:  National President of the St Vincent de Paul Society. She works as a solicitor and lives on Kaurna land (Adelaide).
Ian Cameron: Enlightened Plenary Council member for the Archdiocese of Adelaide.