"Motherly" Book Launch with Dr Rebekah Pryor
Thursday, 26 May, 5:30 pm

–

6:30 pm

AEST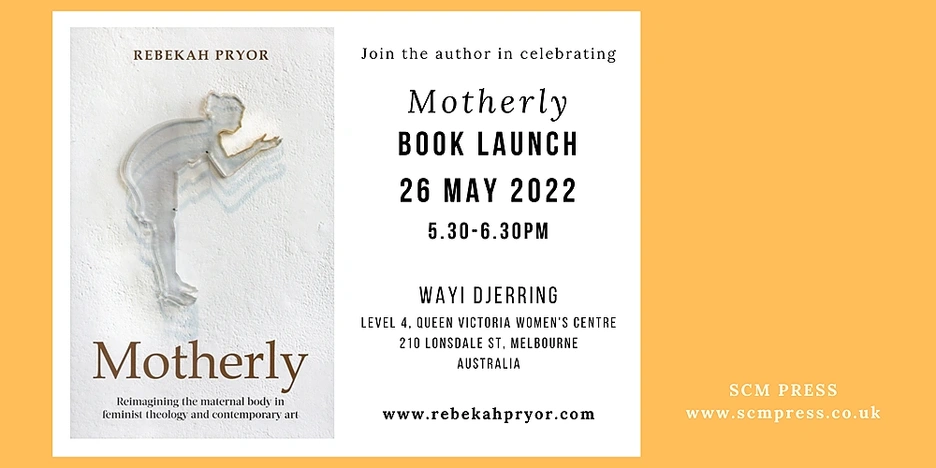 Join author and artist Dr Rebekah Pryor in celebrating the launch of her recent book Motherly: Reimagining the maternal body in feminist theology and contemporary art (SCM Press, 2022). Rebekah Pryor is a Postdoctoral Associate at Pilgrim Theological College and a member of the Australian Collaborators in Feminist Theologies.
The launch will be held on 26 May 2022, 5.30-6.30pm at Wayi Djerring, Level 4, Queen Victoria Women's Centre (210 Lonsdale St, Melbourne, Australia).
Please register your attendance by ordering a free ticket here:  humanitix.com.
More information is available at www.rebekahpryor.com and www.scmpress.co.uk