Meditation in the Christian School
Friday, 22 May, 9:00 am

–

3:00 pm

AEST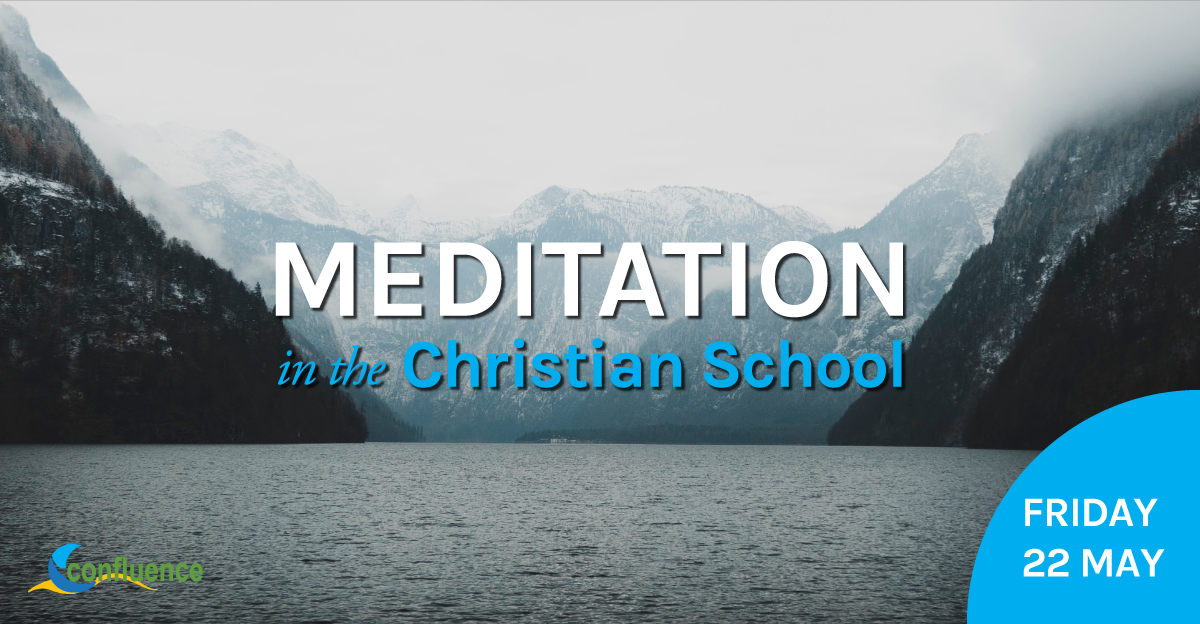 This event is indefinitely postponed due to the Coronavirus situation.
How can we best teach and practice meditation for all year levels of the Christian School? This is an important and vital question for the success of a Christian school!
How can I get my students to love meditation?
What is the difference between non-Christian and Christian meditation practices? 
The Conference provides methods for focusing on body, mind and spirit; for meditation as healing;  for opening the heart; for meditation with the Sacred Text; for discovering the loving God; for resting in the stillness of contemplation.
Presenters: Dr Cullan Joyce, Janet Etty-Leal, and Rev. Assoc. Prof. John Dupuche.
The event is organised by 'Confluence' which is an activity of the University of Divinity.
COST
$250 General Admission
An early bird discount of $50 will be automatically applied in the check-out to tickets booked prior to 29 March 2020.
Book now
Accreditation
Teachers in Catholic Schools who attend this event are eligible for 4 hours and 20 minutes Professional Learning Accreditation by Catholic Education Melbourne.
PROGRAM
Registration: 9am
Presentation 1:
Introduction to teaching meditation in the classroom.
Presentation 2:
The overall view of the four steps of the process.
This prepares for the workshops that follow.
Morning Tea
Workshops:
either Workshop 1, Introducing Attentive awareness.
Beginning Awareness Practices (AP).
How to introduce APs into the classroom.
or Workshop 2, Introduction to Christian Meditations.
Principles of Christian forms of Meditation.
Ways of introducing Christian Meditation into the Classroom.
Lunch
Workshops:
either Workshop 3, Introducing Lectio Divina
The prayerful reading of the Bible: Lectio Divina.
Guiding students in Lectio in the classroom.
or Workshop 4, Introducing Christian Contemplation
Elements of Christian Contemplation
Using the Christian Tradition of Contemplation in the Classroom.
Finish: 3pm
Confluence is an alliance whose members are committed to exploring the interconnection between different traditions of meditative practice for people today. By combining historical and contemporary approaches to meditation, we hope to enhance the practice of meditation within a variety of communities. We organise interreligious dialogue events and academic and non-academic conferences on meditation. We develop programs and courses for use in educational settings and professional environments and undertake academic research on historical and contemporary issues related to meditation.