Making the online world more human: A dialogue between human rights and theology
Wednesday, 3 June, 7:00 pm

–

7:45 pm

AEST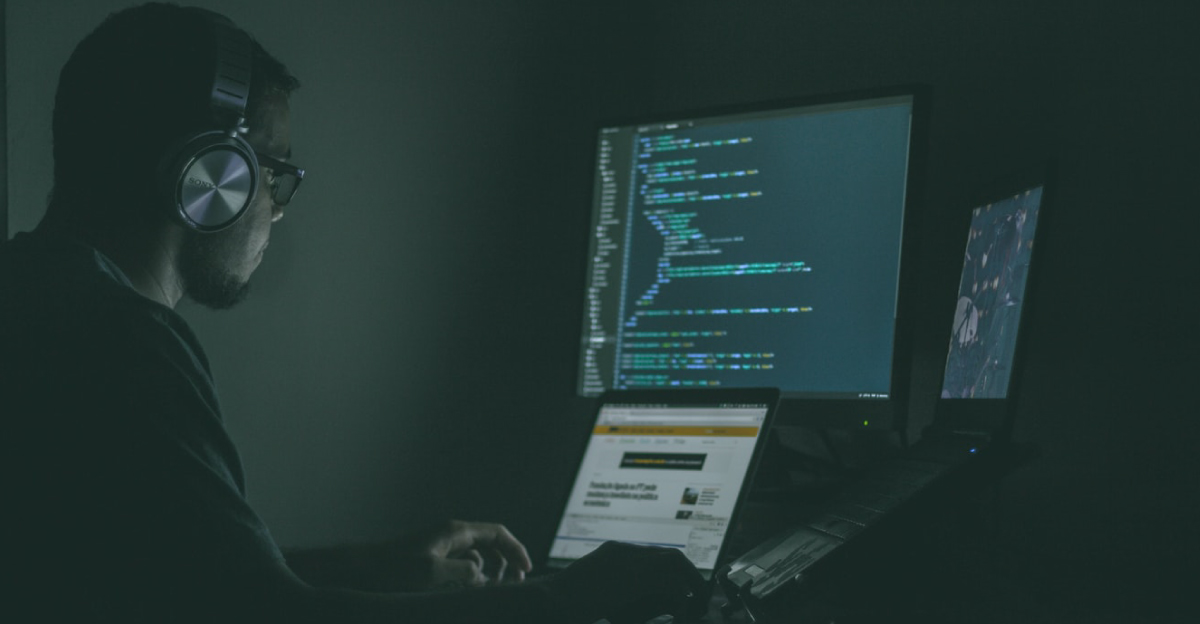 With Brendan Byrne and Mark Zirnsak
What do our relationships to the online world mean? What role do governments and technology corporations have in facilitating such realities, and their risks? How do we negotiate the different expectations we have in the online and other worlds we occupy? What theological convictions can we bring to bear on such questions?
Join us for a discussion about the complex issues of privacy, citizenship, freedom, and rights in the digital spaces we occupy.
Brendan Byrne is a Minister in the Uniting Church in Australia. He has worked as a securities officer in a major Australian financial institution, as an employee advocate for blue- and white-collar trade unions, and as a convenience store clerk. He hosts Ergasia: A Podcast of Work, Faith, Theology, and Economics.
Mark Zirnsak is the Senior Social Justice Advocate, Synod of Victoria and Tasmania, Uniting Church in Australia. He is a member of the Attorney General's National Roundtable on Slavery and Human Trafficking, and the Asia-Pacific Financial Coalition Against Child Sexual Exploitation.
The event will be presented using Zoom Webinar software. Please RSVP for the event to receive the Zoom access details. 
Free of charge | All welcome
Register now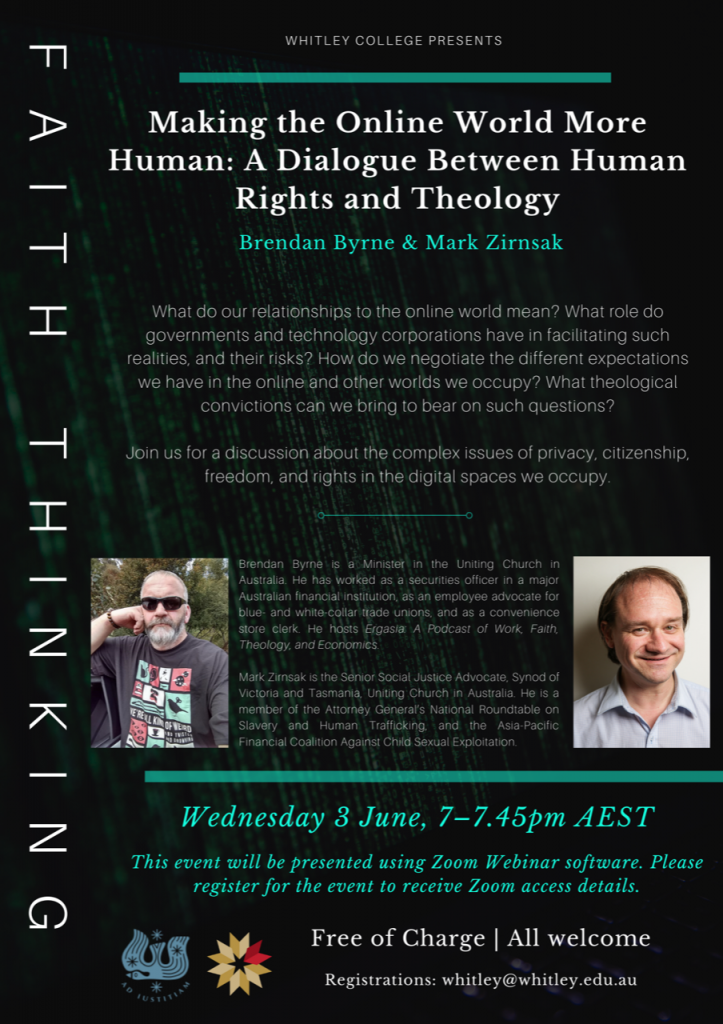 Whitley College is a culturally diverse community of learners committed to practical expressions of God's activity in the world. We wrestle together in spiritual formation through theological reflection, creative exploration and academic rigour.
Shaped by the Bible, and drawing on our Baptist heritage, we are responsive to the contemporary needs of church and society, affirming liberty of conscience in conversation with other traditions of religion and spirituality.
Our educational ethos unifies heart, thought and hands, giving priority to personal and social transformation.