Liturgy on the Move: Pentecostal, Aboriginal and Secular Collisions – Northey Lecture 2021
Friday, 6 August, 10:30 am

–

12:00 pm

AEST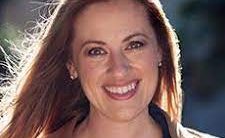 Lecture by Tanya Riches.
Australian Pentecostalism is an oral community, and liturgy plays a critical role in its public theology and Christian witness. However, this movement is not monolithic but diverse. Nigerian Pentecostal theologian Nimi Wariboko proposes a rhizomatic network of interacting Pentecostalisms. This talk will explore interactions between predominant Australian Pentecostalisms in their Indigenous, Classical, NeoPentecostal, Evangelical/Fundamentalist, Neoliberal, and Ex-vangelical forms.
This will be a day event – this lecture will be followed by Worship in Native Lectionaries Motions (Jione Havea) with lunch in between the lectures.
Pilgrim Theological College is an ecumenical college of the University of Divinity, operated by the Uniting Church Synod of Victoria and Tasmania. Pilgrim's courses offer a community of learning, formation and discipleship, inspired by the richness and strength of theological education across the traditions of the Uniting Church and the commitment to ecumenical theology and formation from the United Faculty of Theology.