Launch of Mannix Library's new Special Collections Room
Friday, 15 February, 4:30 pm

–

6:00 pm

AEDT
You are invited to join with Mannix Library staff to celebrate the launch of the Library's new SPECIAL COLLECTIONS ROOM
The afternoon will include a demonstration of the Library's Archbishop Goold Special Collection website https://gooldlibrary.omeka.net/ and its newly installed A2 Scanner.
Archbishop Goold Special Collection
For catering purposes please RSVP by 13th February library@ctc.edu.au or 03 9412 3351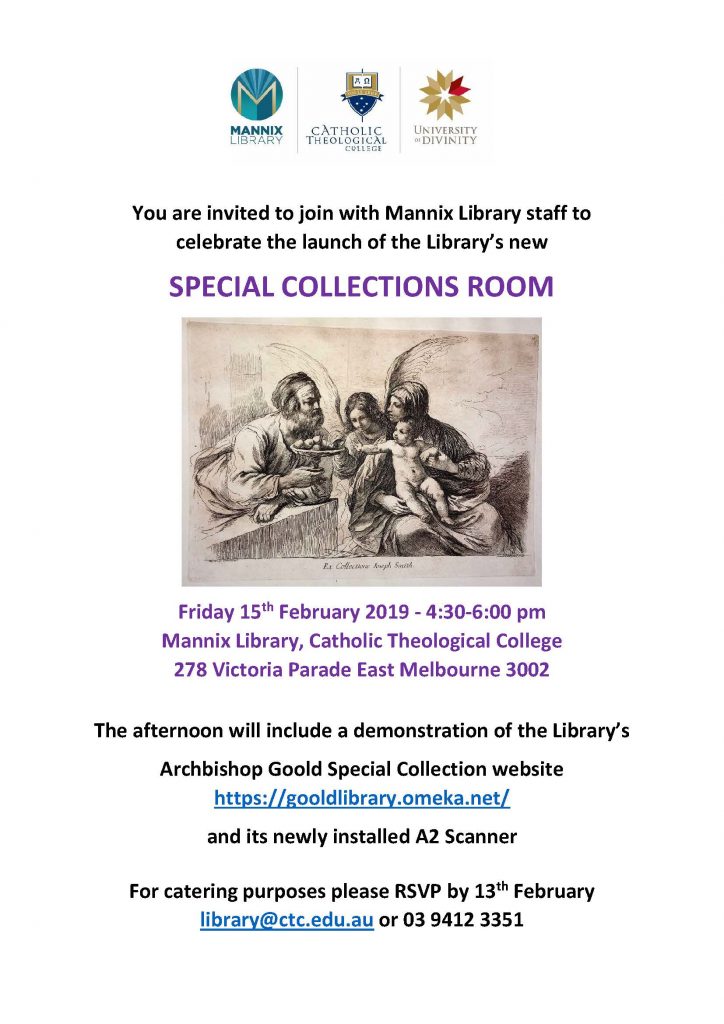 CTC is committed to the highest standards of teaching and research in philosophy and theology, within the Catholic tradition. It collaborates in the Church's mission to spread the Gospel, and provides academic formation for people committed to the pastoral service of the Church.