"In Her Voice" book launch
Thursday, 9 March, 7:30 pm
AEDT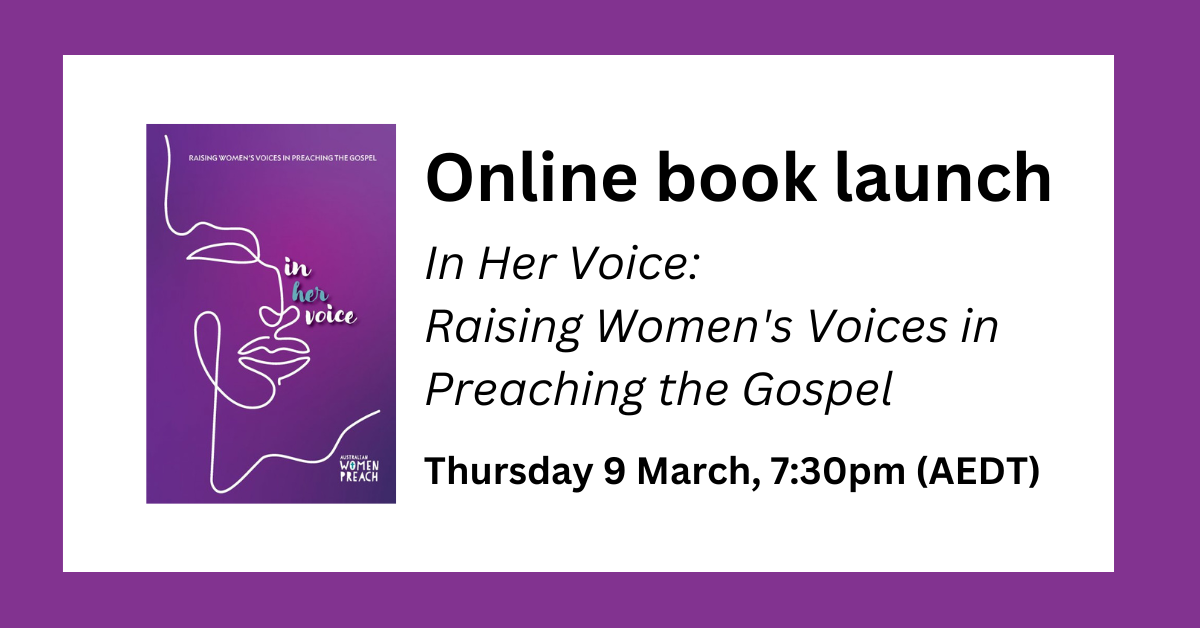 Hosted by David Hughan from Garratt Publishing, six women will talk about their preaching experiences, and what it has meant to be part of Australian Woman Preach. A Q&A session will follow hosted by Tracy McEwan.
In late 2020, some women dared to dream, 'Could we create a podcast of Australian women preaching?'
After an initial conversation, they reached out to Women and the Australian Church (WATAC) and The Grail Australia. A small diverse group of Christian women gathered and the team behind Australian Women Preach (AWP) podcast was born.
The Australian Women Preach weekly podcast features Australian women preaching the Sunday Gospel. The subsequent book – In Her Voice: Raising Women's Voices in Preaching the Gospel – was created using a selection of reflections from the podcast by 30 women preachers of diverse Christian faith and ages.
In Her Voice seeks to raise women's voices and highlight the preaching talent of women. The broad group of writers all share a knowledge and love of the Gospel, and a Spirit-driven desire to preach. It also includes a Welcome to Country from Aunty Di Langham, Director of Reconciliation for the Anglican Diocese of Newcastle.
In Her Voice is a unique Australian book that showcases the often unheard voices of Christian women. It is powerful and ground-breaking.
Register here
The presentation will be recorded and made available after the session. We will send an email with details on how to access the video once it is available.