How to Scope your Research Project
Friday, 9 August, 12:00 pm

–

3:00 pm

AEST

Free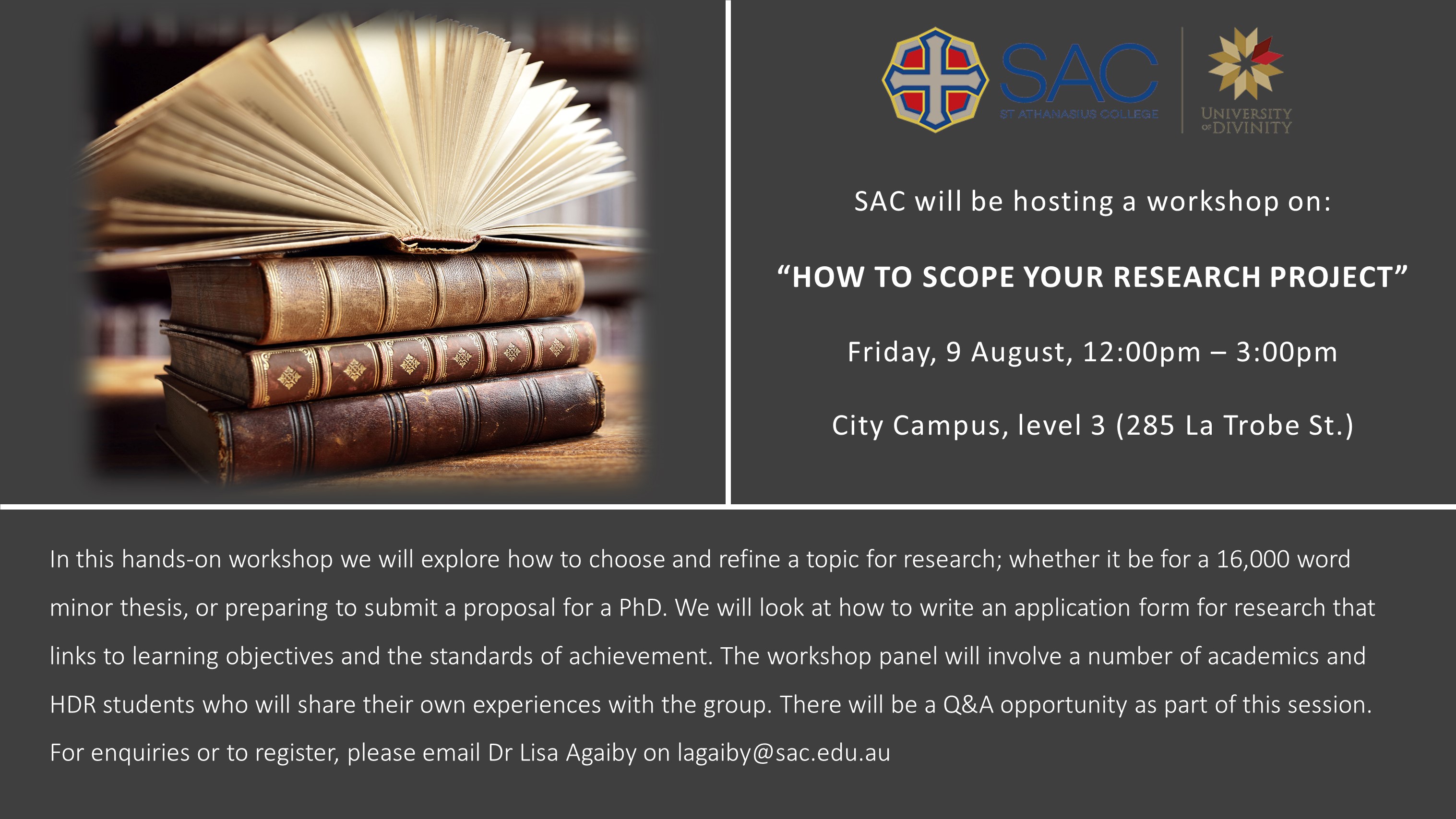 In this hands-on workshop we will explore how to choose and refine a topic for research; whether it be for a 16,000 word minor thesis, or preparing to submit a proposal for a PhD. We will look at how to write an application form for research that links to learning objectives and the standards of achievement. The workshop panel will involve a number of academics and HDR students who will share their own experiences with the group. There will be a Q&A opportunity as part of this session.
For enquiries or to register, please email Dr Lisa Agaiby on lagaiby@sac.edu.au.
St Athanasius College specialises in Coptic Orthodox theological studies online and on campus. For 20 years, SAC has offered courses in diverse fields of theology and delivers undergraduate, postgraduate and higher degrees by research. SAC continues to offer a diverse and growing range of subject units including specialist languages such as Hebrew and Syriac.