Getting Started in Theology – CTC Open Day
Monday, 22 November, 7:00 pm
AEDT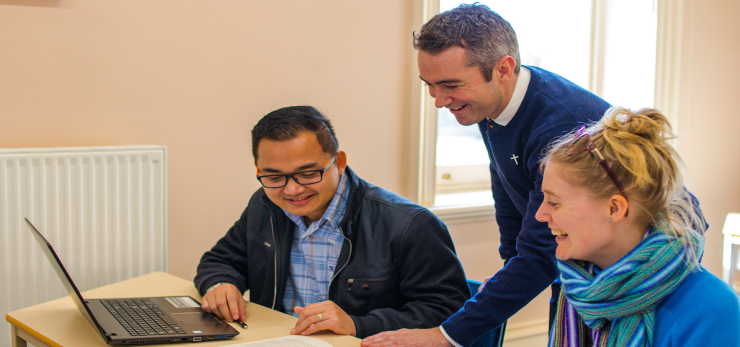 This year we are running Virtual Open Days, so you can join us online to explore our courses from wherever you are.
Whether you are interested in learning more about your faith, have a desire to study and research, wish to pursue a career in ministry or pastoral areas or need to gain qualifications to assist your current teaching or ministry position, you will find something at CTC to meet your needs. We are offering a number of live information sessions as well as a number of video resources to assist you in making the right decision. Please register online for one of the sessions. During the sessions, you will have the opportunity to ask questions of the speakers.
Open Day Information Sessions via Zoom
Click on one of the links below to register online for one of these online sessions.
All live sessions will be recorded and available on our website.
Upcoming Sessions:
Getting Started in Theology
Pastoral and Spiritual Practice
Mannix Library Information Sessions
CTC is committed to the highest standards of teaching and research in philosophy and theology, within the Catholic tradition. It collaborates in the Church's mission to spread the Gospel, and provides academic formation for people committed to the pastoral service of the Church.