Gender, Sexuality and Pastoral Practice
Monday, 11 November, 6:30 pm

–

8:30 pm

AEDT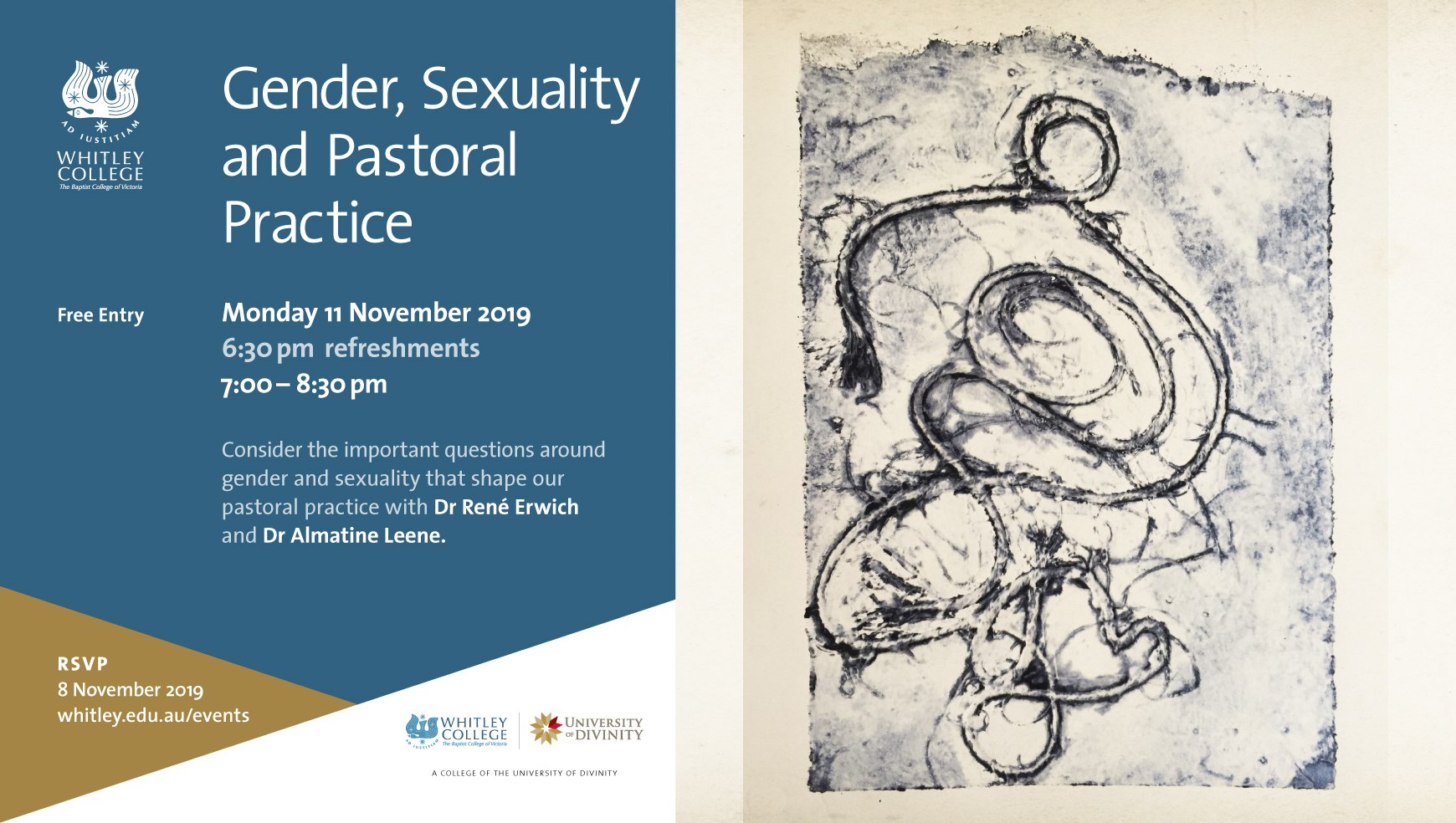 RSVP
Join Whitley's Principal, Dr René Erwich, and Dr Almatine Leene, lecturer from Stellenbosch University, South Africa, as they lead an evening considering the important questions around gender and sexuality that shape our pastoral practice. Refreshments from 6:30pm, with formal presentations, responses and audience Q & A. We intend to create a respectful environment to consider this important issue.
Please RSVP by Friday 8 November 2019.
Event Details
Date: Monday 11 November 2019
Time: 7:00pm – 8:30pm (Refreshments served from 6:30pm)
Cost: Free
RSVP: Friday 8 November 2019
Venue: Whitley College, 50 The Avenue, Parkville
Parking: Available along The Avenue or Leonard Street
Enquiries: whitley@whitley.edu.au | 03 9340 8100
RSVP
Whitley College is a culturally diverse community of learners committed to practical expressions of God's activity in the world. We wrestle together in spiritual formation through theological reflection, creative exploration and academic rigour.
Shaped by the Bible, and drawing on our Baptist heritage, we are responsive to the contemporary needs of church and society, affirming liberty of conscience in conversation with other traditions of religion and spirituality.
Our educational ethos unifies heart, thought and hands, giving priority to personal and social transformation.