Enneagram i
Friday, 9 September, 9:00 am

–

3:00 pm

AEST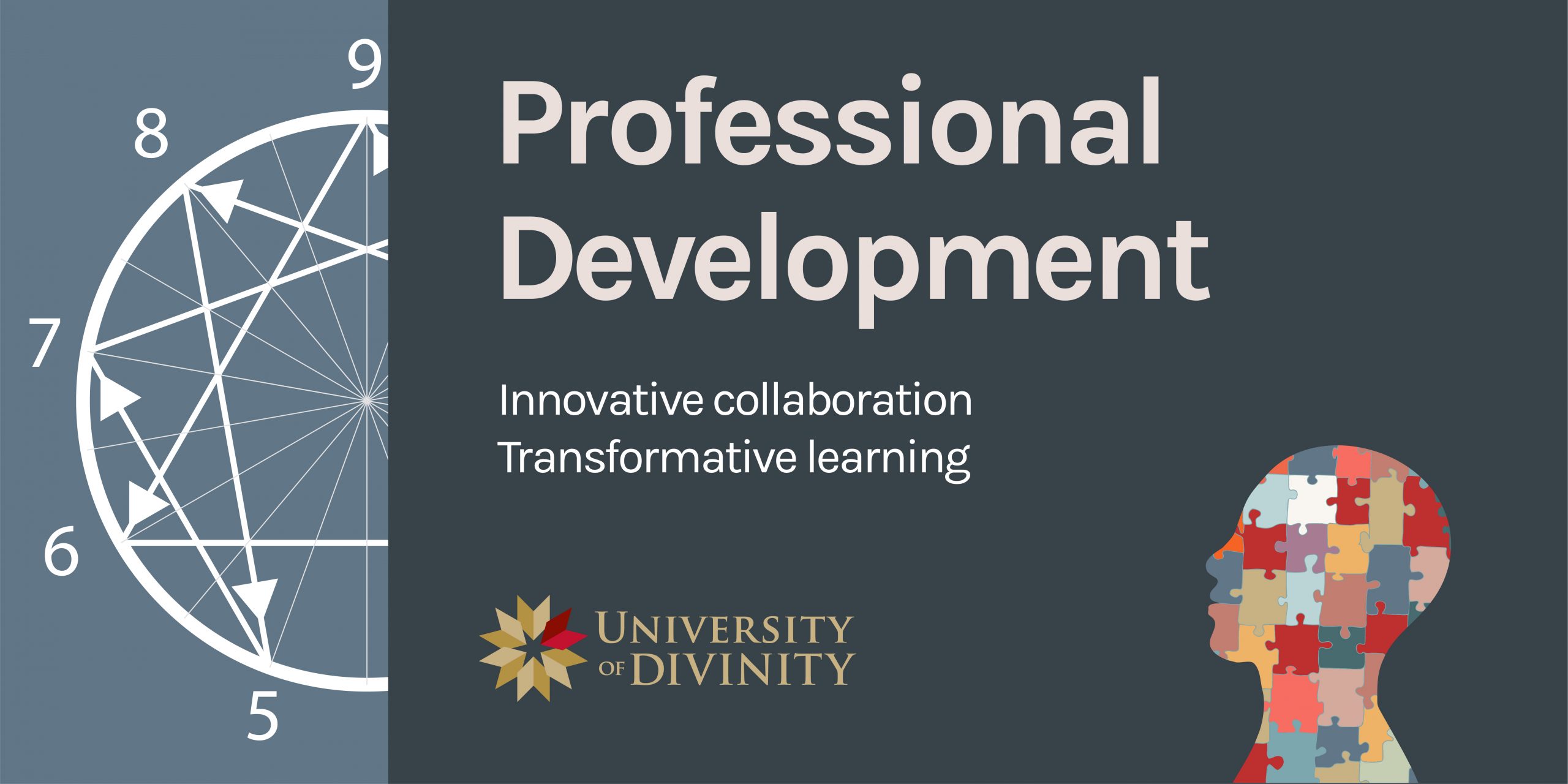 "It is entirely possible to flourish at work!"
Professional development is an investment in continuing education and career training after a person has entered the workforce. Technologies, innovation, and best practices are constantly evolving and progressing, making it crucial for professionals to continue to work on a relevant skill set and knowledge base over the entirety of their career.
The University of Divinity invites you to consider participating in professional development with our team of innovative and experienced practitioners.
About this event
Have you ever wondered why certain things trigger you to respond in a particular way? Or, why different people react in different ways to the same situation? The Enneagram offers a time-honoured system for understanding people in terms of their motivations and internal dynamics. More than simply a personality test, it is a powerful tool for anyone who seeks to better understand your own personality and strengths, as well as that of others who live and work around you. This session is suitable for both the beginner, and the practitioner looking to refresh their Enneagram skills.
Facilitator
This session will be facilitated by Dr Lynn Moresi, a university Lecturer, Enneagram Trainer and Professional Supervisor. She is based in Melbourne, Australia.
Professionals who would benefit most from this session include:
Counsellors, Therapists, Professional Supervisors, Academics, Religious Leaders, Lay Leaders, Volunteers, Students, and many more.
CPD Credit
All attendees who complete the session will receive a digital Certificate of Completion from the University of Divinity.
Cost
$150*
*$99 for University of Divinity members
Obtain the DISCOUNT CODE by emailing grublee@divinity.edu.au
Delivery
This session will be delivered in-person at the University of Divinity's St Paschal Campus. Enter from 90 Albion Road, Box Hill VIC 3128.
Register now