Economic Benefits of Theology: Report Launch
Thursday, 6 August 2020, 3:00 pm

–

4:00 pm

AEST
The Council of Deans of Theology invite you to attend a launch of the report 'Economic Benefits of Theology'.
Join on Zoom
Economics is the language of public policy in Australia, and theological educators need fluency in this language in their dealings with governments. This project gathers evidence for the value of theological education and research and translates it into economic language and dollar values.
The project has been conducted by the author of the report Professor Paul Oslington. A reference group has overseen the project, with members Dr David Perry (Chair), Dr Mark Harding, Professor Neil Ormerod, Professor Peter Sherlock, Professor Andrew Dutney, and Nick Jensen. Comments and advice from Dr Brendan Long, Associate Professor Philip Lee, and Adrian McComb have also been helpful.
It has been funded by a grant from the Australian Research Theology Foundation, with matching funds of from the Council of Deans of Theology, the Australian and New Zealand Association of Theological Schools, University of Divinity, Christian Heritage College, Australian Catholic University, and BBI-TAITE.
View the report and related documents
Speakers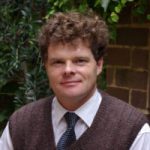 Professor Paul Oslington
Professor Of Economics And Theology at Alphacrucis College and alumnus of the University of Divinity
Paul is the inaugural Dean of the Faculty of Business at Alphacrucis College. Previously he held a Chair jointly in the School of Business and School of Theology at Australian Catholic University from 2008-2013, and Associate Professor of Economics at University of New South Wales. He held visiting positions at University of Oxford in 1999, University of British Columbia and Regent College Vancouver in 2003, and Princeton Theological Seminary and University in 2006/7. His research interests include international trade and labour markets, the history of economic thought, and relationships between economics and religion.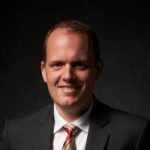 Professor Peter Sherlock
Vice-Chancellor at the University of Divinity
Peter is the inaugural Vice-Chancellor of the University of Divinity. He is an international expert on the cultural history of Renaissance and Reformation Europe, with degrees from the University of Melbourne and the University of Oxford. From 1997 to 2000 he held a Commonwealth Scholarship at Corpus Christi College, Oxford where he completed doctoral studies in early modern British history. He was an Australia Research Council Postdoctoral Fellow at the University of Melbourne from 2004 to 2008, and from 2008 to 2012 served as Dean of the United Faculty of Theology. He is the Chair of the Council of Deans of Theology (2015-), and Treasurer of the Australian and New Zealand Association for Medieval and Early Modern Studies (2014-). He has published widely in gender history, in particular the intersection of gender and religion.
Register