Eastern Suburbs Research Seminar (September)
Wednesday, 15 September, 2:00 pm

–

4:15 pm

AEST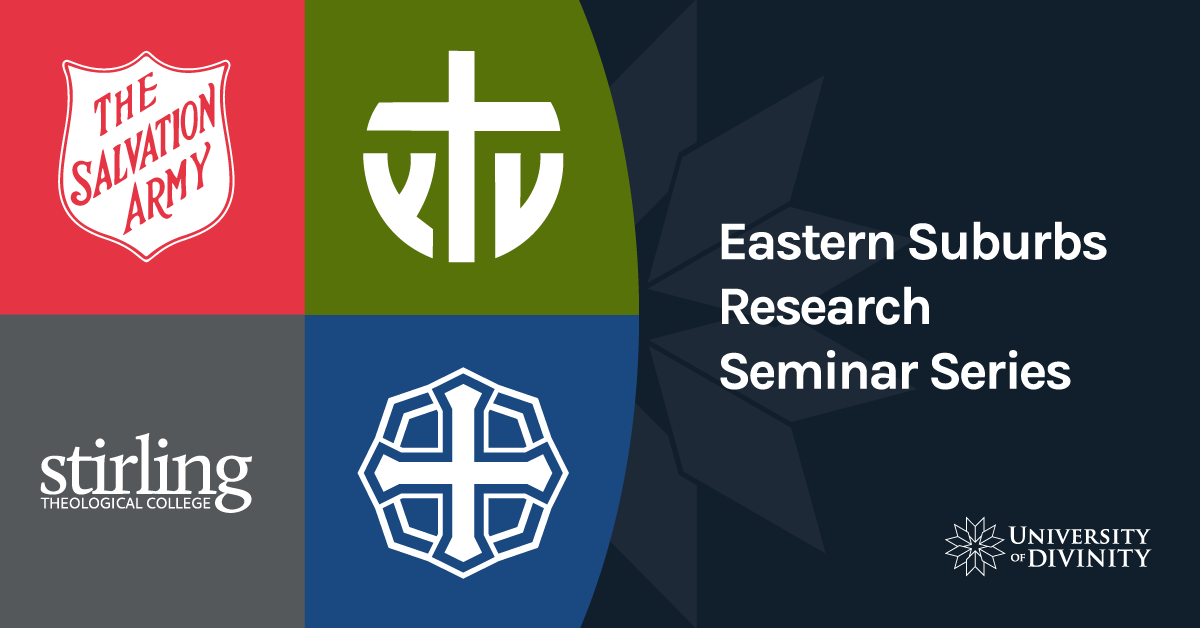 This seminar is part of the Eastern Suburbs Research Seminar Series and will be hosted on Zoom by Yarra Theological Union.
Program
2:00 pm Rev Dr Nebojsa Tumara, Saint Athanasius Theological College
"Hierotopy gone wrong" – Iconographical interpretations of The Myth of Heavenly Serbia"
Alexei Lidov coined the term hierotopy in 2001, trying to express and explain concerns related to 'the creation of sacred space' particularly in the realm of the Byzantine Commonwealth, and related to the Eastern Orthodox sensibilities towards icons and iconicity.
In this paper, the concept of hierotopy will be utilized as a methodological tool in an attempt to speculate about problematic images in the context of the modern hierotopic programs sponsored and sanctioned by the Serbian Orthodox Church, focusing on the iconographical interpretations of so-called The Myth of Heavenly Serbia.
2:30 pm Professor John McDowell, Yarra Theological Union
Providence for the Cultivation of Wisdom John Calvin's Account of Divine Governance' 
The argument of this paper is that doctrine of providence is handled in an appreciably modest manner in John Calvin's theological work, and it is so as something that actually appears to pull in a different direction from the strongly determinist reading.  This matter pivots on the issue of what the doctrine is trying to do.  Rowan Williams argues, "there is an aspect of dogmatic utterance that has to do with making it harder to speak of God." For Calvin the doctrine is not an attempt to answer any question of how God is present, but rather delineates the nature of the gratuitousness constancy of divine care, or God's faithfulness with the product of God's 'hands' in order to shape the faith of Christian communities or, to adapt Charles Wood's terms, to form a pedagogical instrument "for the cultivation of wisdom."
15-minute break
3:15 pm  Major Catherine Spiller, Eva Burrows College
"Liturgical Practices for Full Participation: Creating Opportunities for Engagement in Corporate Worship for People Living with Intellectual Disabilities at the Mooroolbark Salvation Army."
The body of Christ is a familiar metaphor in Scripture and the church. Often the image is used to encourage Christians to play their part and contribute to the worshipping community and life of the church. However, this opportunity to participate is often not extended to people who live with disabilities. This paper will outline full participation and the possible implications for people living with intellectual disability.
3:45 pm  Associate Professor Graham Joseph Hill, Stirling Theological College
Asian Australian Women in Ministry and Mission: Contributions, Experiences, Inequalities, and Futures
Australian church and society are becoming ethnically and culturally diverse. Asian migration into Australia has increased in recent decades. This migration has led to the growth of ethnically Asian churches in Australia and their roles in Australian church life and overseas mission. However, research into the involvement of Asian Australian women in ministry and mission is almost non-existent. This paper provides an overview and introduction to the experiences and contributions of Asian Australian women in local church ministry and overseas missions. Its purpose is to examine these women's accounts of their ministries and experiences, including their experiences of inequality, racism, sexism, vulnerability, and stereotypes. We then make proposals for dealing with these issues and honouring and amplifying Asian Australian Christian women's gifts and contributions.
4:15    Conclusion
Join on zoom
Zoom link
Yarra Theological Union is an inclusive and welcoming community, Catholic by tradition and ecumenical in spirit. We are committed to being a community of scholarship, prayer and pastoral care. We offer theological education and ministerial formation, open to those who seek educational and personal transformation in changing contexts. Our mission is to equip people for various ministries in the churches: parishes, schools, hospitals, church agencies and in the world at large.