Dr John D'Arcy May Public Lecture
Tuesday, 17 September, 7:30 pm

–

9:00 pm

AEST

Free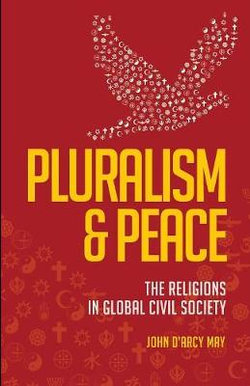 Dr John D'Arcy May will speak on 'World Religions: A Force for War or Global Peace. Theology in the Face of Pluralism and Injustice'?
Religiously fuelled violence is afflicting many countries, just as important democracies are threatened by rising nationalist movements and populism. How can the world religions work together to oppose the misuse of religion to justify violence?
John D'Arcy May has drawn on half a century of debate and dialogue about how world religions can help maintain human rights, overcome economic inequality and prevent ecological destruction. As he details in his new book, Pluralism & Peace: The Religions in Global Civil Society, May explores how in the Asia-Pacific region, the 'great' traditions of Buddhism, Christianity and Islam, along with the various religious traditions in the Pacific Islands, can forge societies of mutual respect and tolerance to advance the wellbeing of everyone.
Entry free. Donation welcome. Refreshments afterwards.
Yarra Theological Union is an inclusive and welcoming community, Catholic by tradition and ecumenical in spirit. We are committed to being a community of scholarship, prayer and pastoral care. We offer theological education and ministerial formation, open to those who seek educational and personal transformation in changing contexts. Our mission is to equip people for various ministries in the churches: parishes, schools, hospitals, church agencies and in the world at large.