Brisbane Law of Religious Institutions Conference
Monday, 11 November 2019

–

Tuesday, 12 November 2019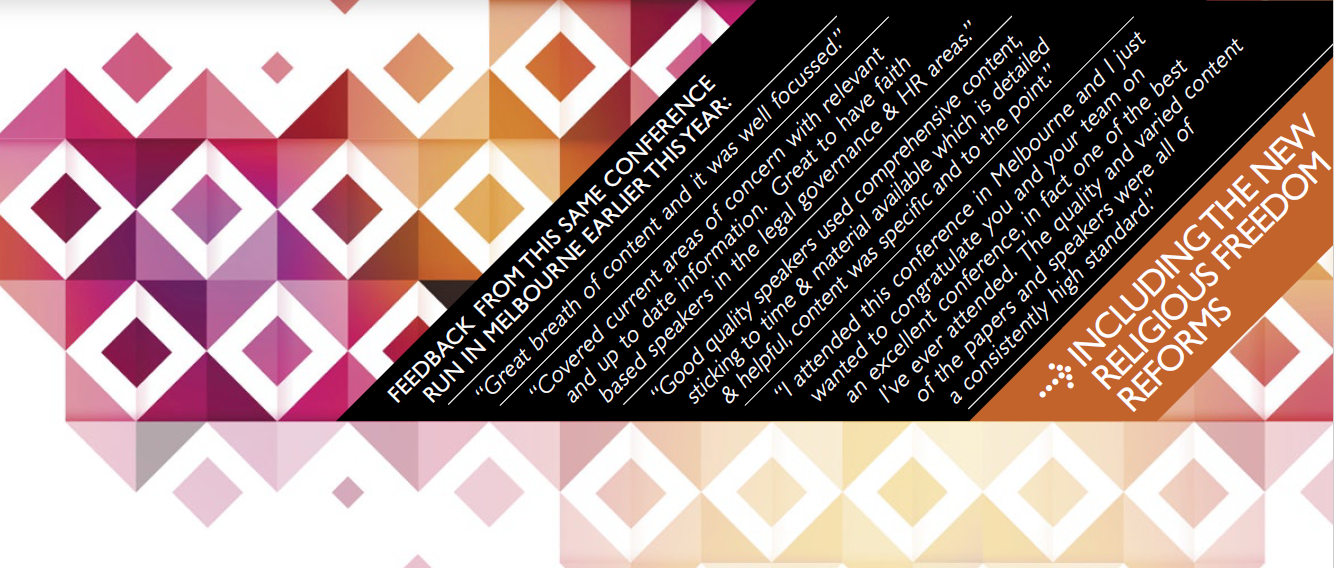 Law of Religious Institutions Conference examines the key lessons and practical strategies to take in a post-Royal Commission landscape, along with sessions on religious freedom, employment law issues, and governance.
A two-day conference organised by Television Education Network Pty Ltd.
Stamford Plaza Hotel, Brisbane, Monday 11 & Tuesday 12 November 2019
Managing & conducting investigations in religious institutions
Management of persons of concern
Settlements in child abuse matters: where to from here?
Civil liability for clergy child abuse
Duties of board and committee members of religious institutions
The fine line between religious freedom and Australia's discrimination laws
The fate of the basic religious charity
The ordained: employed or called by God?
Managing volunteers in religious institutions
Pastoral care, religious institutions and supporting mental wellbeing
Effective records management and data protection in religious institutions
Early Bird Registration pricing is available until 11 October 2019.
If you need assistance or have an enquiry, please do not hesitate to contact our Conference Coordinator, Jenna Pickrell on (03) 96702055 or email: jenna@tved.net.au
More information
Register online