Book Launch | Christian Political Theology in an Age of Discontent
Thursday, 7 November 2019, 5:00 pm

–

6:30 pm

AEDT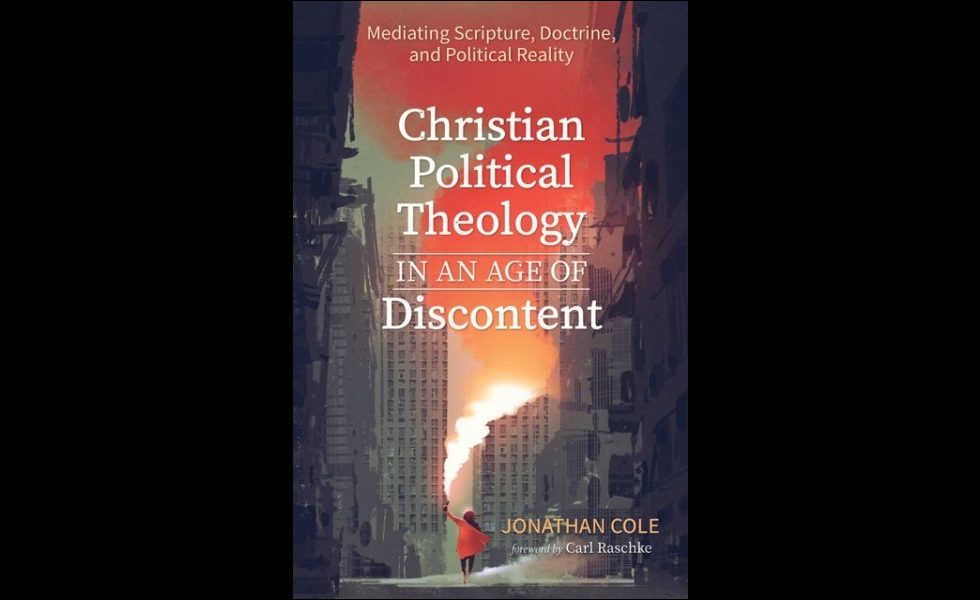 You're invited to the launch of Dr Jonathan Cole's book, Christian Political Theology in an Age of Discontent, with addresses by Professor Mark Brett and the author. This event is supported by the University of Divinity's Centre for Religion and Social Policy.
Event details
Thursday 7 November 2019, 5-6:30pm
Wyselaskie Auditorium, Pilgrim Theological College, 29 College Crescent, Parkville.
Light refreshments will be served.
Cost: FREE | Bookings essential
Book online by 4 November 2019.
Book online now
About the book:
At a moment in which interest in political theology is rising, acceptance of a public role for religion is declining, and cynicism regarding both political and religious institutions is overflowing, this book investigates the possibilities and constraints of a Christian political theology that can meaningfully mediate Scripture, doctrine, and political reality. In critical dialogue with political theologians and political philosophers past and present, we explore the origins, meaning, and purpose of Christian political theology in an age of growing discontent with the once-impregnable liberal democratic order of yesteryear. Approaching politics as both art and science, this book lays a challenge at the feet of political theologians to offer a theological account of politics that is genuinely illuminating of political reality and efficacious for the faithful who seek to operate within it.
"This book offers a creative, illuminating, and stimulating account of the issues and challenges facing political theology today. A major contribution from a formidable and exciting scholar." – Professor Stephen Pickard.
Jonathan Cole is a research fellow of the Centre for Public and Contextual Theology, Charles Sturt University, Canberra and a contributing editor to The New Polis. He previously spent 14 years working for the Australian government, including as a senior terrorism analyst at the Office of National Assessments (2010-14).