A moment to dream: Pope Francis' pathway to a better future
Sunday, 18 April, 2:00 pm

–

3:30 pm

AEST
Pax Christi Australia Webinar
An Invitation to parishes, local congregations and others interested to an Ecumenical Webinar to explore Fratelli Tutti's vision of a world at peace.
When Pope Francis speaks, as he did with "Laudato Si", he often reaches out beyond the body of the Catholic Church to many others. Similarly, Fratelli Tutti, issued last year, is a groundbreaking vision urging us to "a Culture of Encounter", and transcend the range of barriers to genuine peace that are growing in our time. Fratelli Tutti, or "Brothers All", was St. Francis of Assisi's way of addressing his fellow friars in the 13th century. Today he may well have said "Beloved All".
Pope Francis challenges us all radically to think not as isolated nations or groups, but as interconnected in the 'one human family'. We need to exercise our shared humanity, irrespective of origin, nationality, ethnicity and religion; to build bridges, not walls. Dialogue is a necessity, not an option. We must seek ways of working
with people of other faiths and goodwill for peace and reconciliation in the world, as individuals and as part of larger groupings, and society.
Details of the Webinar
WHEN: 2.00 – 3.30 PM (AEST), Sunday 18 April 2021.
PRESENTATIONS:
The vision of Fratelli Tutti – Fr Kevin Lenehan, Master, Catholic Theological College, University
of Divinity
Collaboration, not Confrontation among faiths – Sr Jan Barnett, RSJ, Josephite Justice Network
Reflecting on Australia's Relations in Southeast Asia – Rev. Andy Tiver, Uniting Church in
Australia, Co-Chair Philippine-Australia Solidarity Association (PASA)
FURTHER INFORMATION:
Caesar D'Mello, Pax Christi Victoria. Tel: 04 5191 1941 caesarmdm@gmail.com
Fr Claude Mostowik, Pax Christi NSW. Tel: 04 1145 0953 mscjust@smartchat.net.au
TO REGISTER FOR WEBINAR, PLEASE CONTACT:
Rev Harry Kerr: ahmkerr@hotmail.com
Rita Camilleri: camrita44@gmail.com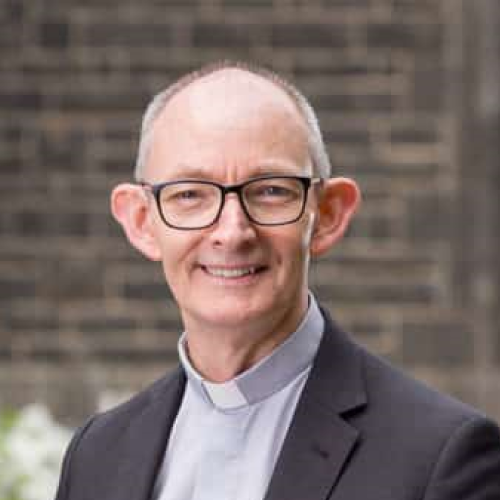 Reverend Dr Kevin Lenehan is a priest of the Catholic Diocese of Ballarat in Victoria, ordained in 1993. He holds degrees from Monash University, Melbourne College of Divinity, and the Catholic University of Leuven, Belgium. He is the Master of Catholic Theological College and has previously held roles at the College of Associate Dean (Postgraduate & Research) and Senior Lecturer in Systematic Theology. His academic work is in the areas of fundamental theology, theological anthropology, religious education, and Bonhoeffer studies.