2022 Sharwood Lecture in Church Law: Law of the State and Religious Institutions – Cause for Concern or an Opportunity for Reform?
Wednesday, 18 May, 7:30 pm
AEST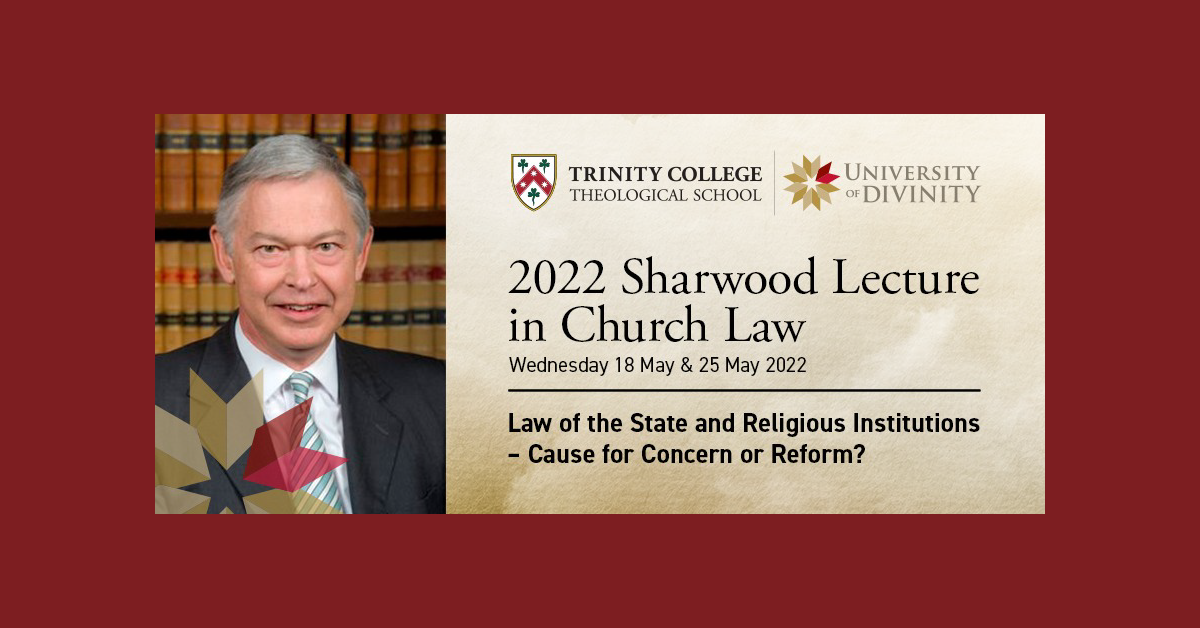 The fifth Sharwood Lecture in Church Law will be delivered by Mr Michael Shand AM QC.
This lecture will review the impact of the law of the state on religious institutions. It will examine the increasing impact of commonwealth and state laws and the common law on religious institutions, and consider whether this should be cause for concern or an opportunity for reform.
The fifth Robin Sharwood Lecture will be delivered by Mr Michael Shand AM QC. Michael Shand has practised at the Bar since 1980 and was appointed Queen's Counsel in 1997. Mr Shand has served as Chancellor to the Anglican Primate of Australia and Chancellor of the Anglican dioceses of Melbourne and Ballarat. In 2019, Michael was appointed a member of the Order of Australia.
A commentary on the lecture will be provided by Ms Rachel Ellyard, a member of the Victorian Bar, the Advocate of the Diocese of Wangaratta, and a member of the Church Law Commission of General Synod.
Date: Wednesday 18 May 2022
Time: 7.30pm
Venue: Gateway Auditorium, Trinity College, 100 Royal Parade, Parkville, VIC 3052
Cost: Free admission, but bookings are essential
RSVP: By COB Friday 13 May 2022. Booking link below.
Enquiries: Briony O'Halloran at events@trinity.unimelb.edu.au | 03 9348 7536
Please note: This lecture will also run in Sydney on Wednesday 25th May at St James' Church, King Street, Sydney. For information and booking, click here.